Why Should You Invest in New Windows?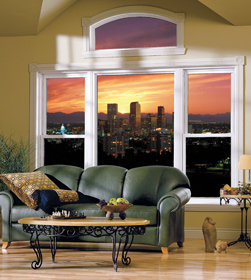 If you're considering bring new life to your home, new replacement windows are probably the most notable improvement you can make.
Increased Energy Efficiency
Increased Comfort
Increased Safety
Reduce Heating & Cooling Bills
Ease of Cleaning
Ease of Operation
Aesthetically Pleasing
Ultra Violet Protection
Control Solar Heat Gain
Increase Property Value
Regardless of where your home is located, choosing windows that provide you with the highest level of comfort and energy savings year-round is extremely important. And choosing the right glass for your windows is the most important factor in the decision. At SmartWindows Colorado, we will help you on your path to chosing the best window, door or glass solution for excellent results.